The quest is finally over. Chelsea can say that they have won the lot under Roman Abramovich. They were determined not to fly home empty-handed this time and, 10 years on from losing the final of the Club World Cup to Corinthians, the celebrations were joyous once the full-time whistle had confirmed that Chelsea had not stumbled again against stubborn Brazilian opponents.
Perhaps it had to be this way. Stodgy in attack, there was a predictability to Chelsea leaving it late on a tense evening at the Mohammed bin Zayed Stadium. They were hardly banging on the door as the end of extra-time approached and Palmeiras, who were after their first world crown, must have thought that they had done enough to earn a penalty shoot-out.
Disciplined and dangerous, Palmeiras had made their magnificent fans proud. Chelsea, though, were not interested in a fairytale ending. Thomas Tuchel's side kept going and they would be rewarded for their persistence when Kai Havertz, one of Abramovich's biggest investments, saw a chance to make more history in a blue shirt.
César Azpilicueta, the first Chelsea player to have won every major club title, had just won a penalty after seeing his volley handled by Luan. There were three minutes left and Havertz, who scored the winner in last season's Champions League final, was ready. The 22-year-old German nervelessly sent Weverton the wrong way and although Chelsea had laboured for long spells, they had managed not to fluff their lines in front of Abramovich.
This, the 21st trophy of the Abramovich era, meant a lot. Tuchel looked satisfied with life as he chatted away to Marina Granovskaia, the Chelsea director, after full-time. Abramovich was also down on the pitch, no doubt reflecting on the wisdom of hiring one of the most accomplished managers around a year ago.
This was the third trophy of Tuchel's reign and the German, who had to miss the semi-final against Al-Hilal after testing positive for Covid-19 last week, was relieved that his journey was not for nothing after he finally made it to Abu Dhabi on Friday night.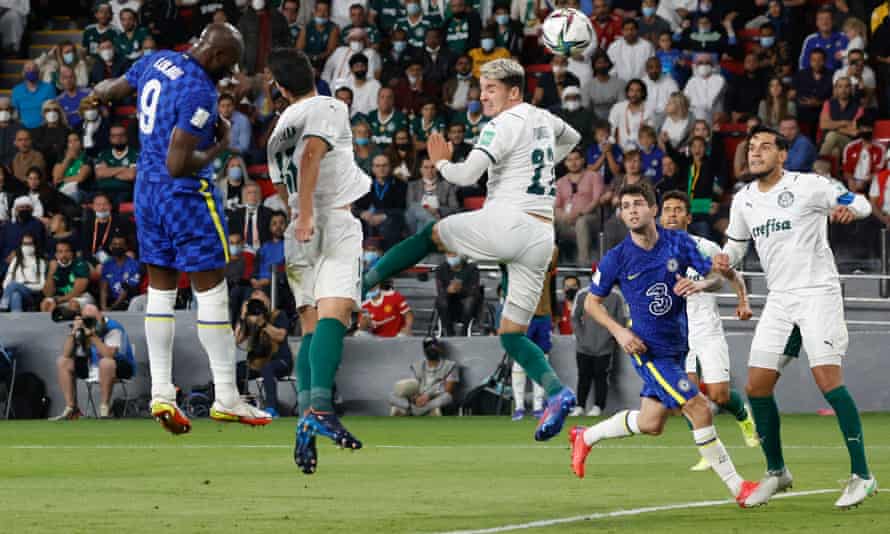 "I was several times on my way to the airport and on my way I was called back as the test was not yet negative," Chelsea's manager said. "I arrived for dinner on Friday. Today we told the players this was a fantastic opportunity. So many young boys dream to be in this final and we reminded ourselves that we were once that boy."
Tuchel understood the significance of winning it for Abramovich. "We met shortly on the pitch and I said 'Congrats' and he said 'Congrats' to me," he said. "I said 'It is for you – your input and passion made it possible'. The trophy is for him."
It did not come easily. Chelsea were edgy and could not hold on after Romelu Lukaku opened the scoring with a fine header in the 55th minute. Palmeiras, who finished with 10 men after Luan saw red for fouling Havertz, were a constant nuisance and levelled when Thiago Silva's handball allowed Raphael Veiga to equalise from the spot.
This was an occasion to savour, even if Fifa's official cheerleaders would not be swayed from their doomed attempts to silence the Brazilian din with their overblown pre-match entertainment. Memo for Gianni Infantino: Palmeiras's 15,000 supporters needed no help creating an atmosphere. The noise was deafening long before kick-off and initially there was a sense of Chelsea trying to draw the sting, their approach seemingly to calm the crowd by taking few risks on the ball.