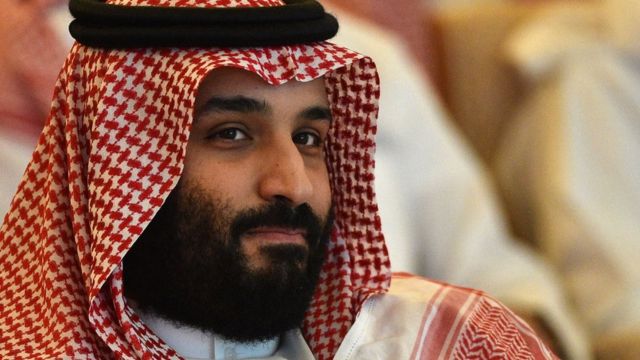 Dhaxal sugaha Boqortooyada Sacuudi Carabiya, Maxamed bin Salmaan, ayaa waraysi uu siiyay wargeyska the Atlantic waxa uu ku sheegay in dilkii loo geystay weriye Jamal Khashoggi uu ahaa dhacdadii ugu xumayd ee abid soo marta.
Amiirka ayaa beeniyay inuu amray dilka weriyahaas oo rag ka tirsan laamaha ammaanka ee Sacuudiga ay October 2018 ku dhex khaarajiyeen qunsuliyadda ay Boqortooyada ku leedahay magaalada Istanbul.
Dilka weriyaha oo lagu eedeeyay dhaxal sugaha – hay'adda sirdoonka Maraykanka ee CIA na ay sheegtay inuu isaga amray – ayaa waxaa ka carooday dalal badan iyo hay'adaha u doodda xuquuqda adaanaha.
"Waan dareemi karaa carada ay weriyayaasha ka qaadeen dilka [Khashoggi], waana ku ixtiraamayaa dareenkaas. Balse dhibaato iyo xanuun ayaa inaguba naga soo gaartay geeridiisa," ayuu bin Salmaan u sheegay wargeyska.
The Atlantic ayaa sheegay in laba qof oo amiirka u dhaw ay u sheegeen in bin Salmaan uu dareemay in "arrinta Khashoggi ay ahayd tii ugu xumayd ee soo marta abid, isla markaana ay wiiqi kartay qorshihiisa oo dhan."
Dhaxal sugaha ayaa waraysiga ku sheegay in lagu xadgudbay xuquuqdiisa oo lagu tilmaamay inuu yahay dembiile isaga oo aanay xukumin maxkamad. Waxa uu sheegay in dad galay dembi waaweyn, sida duqeynta aroosyo ka dhacay Afghanistan ama tacaddiyada loo geysto maxaabiista Guantánamo Bay aan sidaa loola dhaqmin.
"Muhiim iima ahayn Khashoggi"
Maxamed bin Salmaan ayaa wargeyska u sheegay in Khashoggi uusan u lahayn muhiim gaarsiin kartay inuu dilo.
"Noolasheyda ma aqrin maqaal uu qoray Khashoggi," ayuu yiri, isagoo intaa raaciyay inay jiraan dad uga muhiimsan oo haddii uu wax dilayo uu u diri lahaa kooxaha wax khaarajiya.
"Khashoggi kama mid ahayn liiska dadka aan u arko inay cadawga igu yihiin oo xitaa ma uusan soo galeen kaalinta 1000-aad," ayuu yiri dhaxal sugaha.
Madaxweynaha Maraykanka, Joe Biden, ayaa horay ugu baaqay in cadaalad loo helo dilka weriye Khashoggi iyo weliba xaaladda bani'aadan ee ka dhalatay dagaalka uu Sacuudiga ka wado Yemen. Go'aankaas ayaa xumeeyay xiriirka gaarka ah ee ka dhexeeya bin Salmaan iyo Biden.
Dhaxal sugaha ayaa wargeyska u sheegay in haddii Maraykanka uusan xoojin xiriirka uu la leeyahay Sacuudiga, ay Boqortooyada u weecan doonto dhanka Shiinaha.
Maxamed bin Salmaan ayaa fuliya inta badan hawlaha u yaalla aabihii Boqor Salmaan oo 86 jir ah, oo la sheegay inuu qabo xanuuno dhowr ah.
Khubarada ku xeel dheer arrimaha Boqortooyada ayaa saadaalinaya in Maxamed bin Salmaan uu taajka la wareegi doono marka uu geeriyoodo boqorka da'da ah.
Dhaxal sugaha da'da yar ayaa lagu ammaanay inuu isbadal badan ka hirgeliyay Boqortooyada, isla markaana uu kobciyay dhaqaalaha waddankaas soo saara shidaalka ugu badan caalamka.
Hase yeeshee waxaa dhanka kale la tilmaamay inuu beegsado dadka dhaliila ama ka aragti duwan, isla markaana uu Sacuudiga u horseeday xasarado laga baaqsan karay, sida xayiraadii Qatar.